For all my latest news follow me on Twitter @redszell
---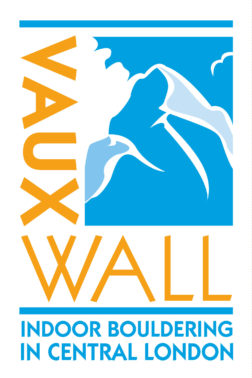 I am delighted to be sponsored by VauxWall – part of the Lakeland Climbing Centre Group
---
The Holman Prize – Latest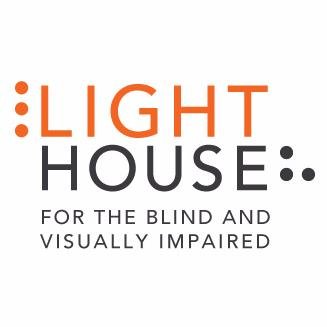 My Holman Prize adventure is underway! In late September, I was flown out to California to meet the organisers, San Francisco LightHouse for the Blind, and fellow prizewinners Stacy Cervenka and Conchita Hernandez.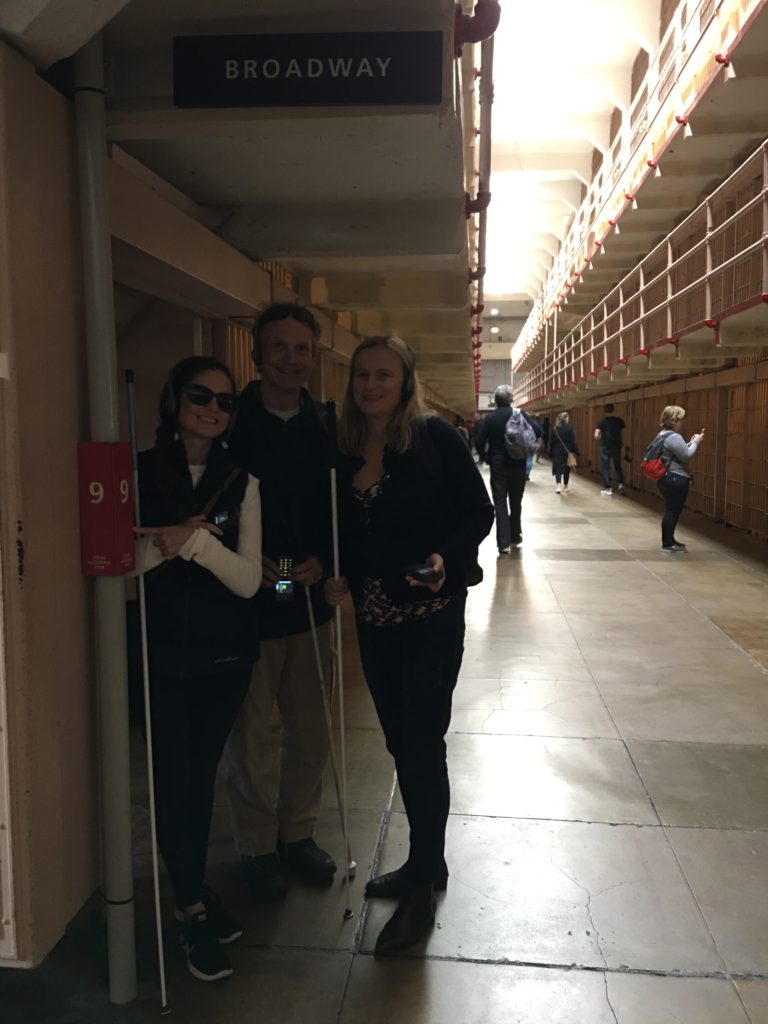 'No one should feel imprisoned by blindness' – Red, Conchita and Stacy exploring Alcatraz
It was an educational and invigorating week, and I have returned even more determined to change the way blindness is perceived by focussing on what we can achieve rather than seeing only what we've lost.
My project – 'Extreme Blind Triathlon' – should culminate with a film of my summiting Am Buachaille in summer 2019. However, it got off to a rather rocky start in Sardinia, as you can read in 'Epic Fail' below.
Onwards and upwards!
For more information on The Holman Prize, and how you could apply for the 2019 competition, visit: http://holman.lighthouse-sf.org
---
Radio News – Latest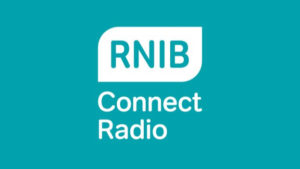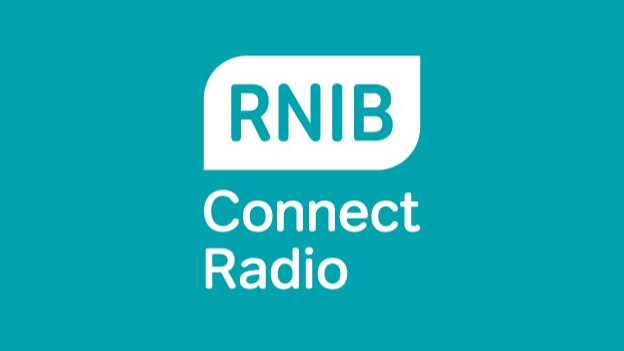 Read On is RNIB Connect Radio's weekly show for book lovers everywhere. Hosted by me, it's a blend of book news, reviews and author interviews.
Recent guests have included: Mark Billingham, Anthony Horowitz, Alexander McCall Smith, Dame Judy Dench, Dame Penelope Lively, Philip Pullman, Samuel West, Cara Hunter, Deborah Harkness, The Guilty Feminist Deborah Francis White, Julian Clary and many, many others.
The show is broadcast every Friday at 1pm.
Simply tune into RNIB Connect Radio online, on Freeview Channel 730, or by downloading the podcast via iTunes or AudioBoom: https://audioboom.com/channel/readonair
---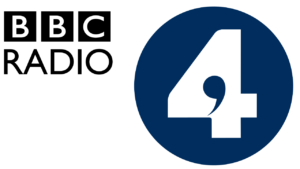 I am also a regular contributor to Radio 4's In Touch, both as a talking head on round table discussions and with my 'Seeing Red' point-of-view pieces on life as a blind person.
To access all the features I have recorded for In Touch, including why Aussie cricketer Shane Warne made me see red and my feature about giving back a guide dog that was included in Radio 4's Pick of the Year 2017, click here: http://www.bbc.co.uk/search?filter=programmes&q=red+szell