Coming soon 'Shared Vision' a film by Keith Partridge featuring Red, Matthew and Nick's attempt on Am Buachaille'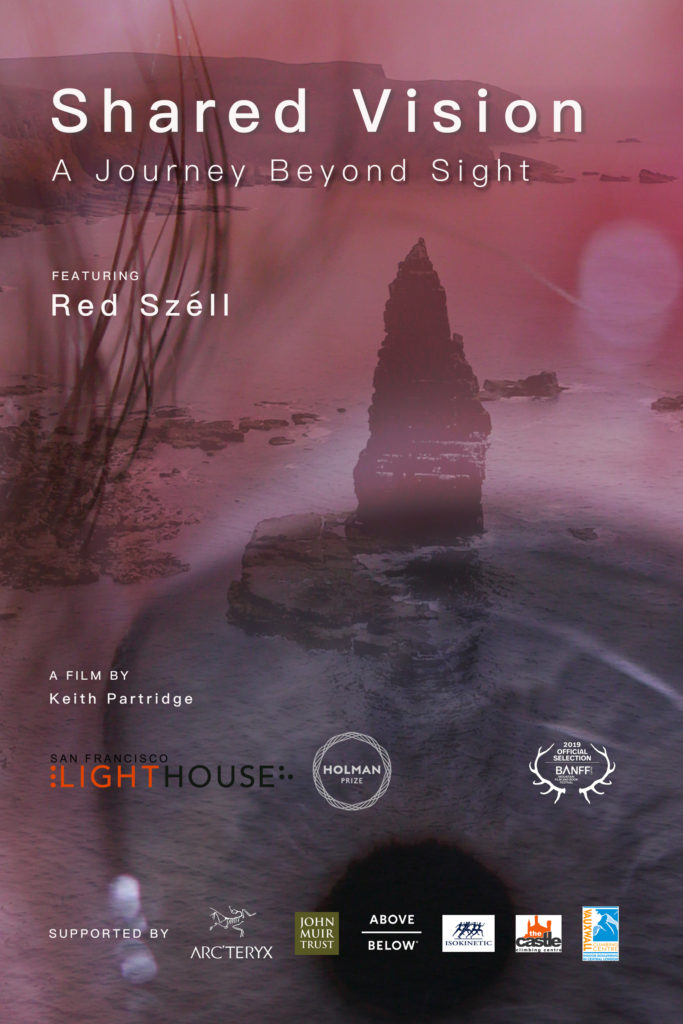 And here is a selection of short films made while I was preparing for my Holman Prize Am Buachaille expedition
With thanks to Henry Darke and my wife Kate for their camera work and editing skills and, as always to Matthew for his patience and boundless enthusiasm!
ExtremeBlindTriathlon (Kate Szell)
The 90-second application video that won me a Holman Prize:
Climbing By Numbers (Henry Darke)
Shot at The Castle Climbing centre with me attempting a 6b+, this shows how the 'clock-face' guiding system' works. See accompanying blog article.
Isokinetic: We Can Rebuild You! (Henry Darke)
When age and over-training caught up with me I was lucky enough to have the support of the team at Isokinetic, the sports injury clinic on Harley Street.
Journey's End: Holman's Grave (Kate Szell)
Visiting The Blind Traveller James Holman's final resting place in Highgate Cemetery.
VauxWall Bouldering Problems (Henry Darke)
With no rope there's no leeway for poor footwork, so bouldering is a vital part of my training. Tomasz at VauxWall East opened the doors specially for us so I could work on some specifics, and give Alex Honnold's 'Free Solo' boulder problem a try!
Secret Weapon: RuckRaft (Henry Darke)
How to keep our climbing gear and Keith's camera equipment dry when we swim to the base on Am Buachaille? Ruckraft!
and here are a couple of videos of me climbing the other two Tom Patey classic Scottish sea stacks.
The Blind Man of Stoer:
(Nick Carter 2015) The Blind Man of Hoy (edit, Keith Partridge 2013):