For all my latest news follow me on Twitter @redszell
---
The Holman Prize – Latest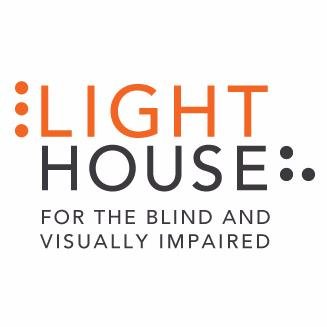 My training is almost complete and the date of my Holman Prize adventure is nearly upon us…
Project Extreme Blind Triathlon will begin on 18th June, when my climbing partner Matthew and I will board a plane to Inverness. With us, and also travelling courtesy of the generous support of easyJet, will be 'The Beast' (our customized mountain bike tandem).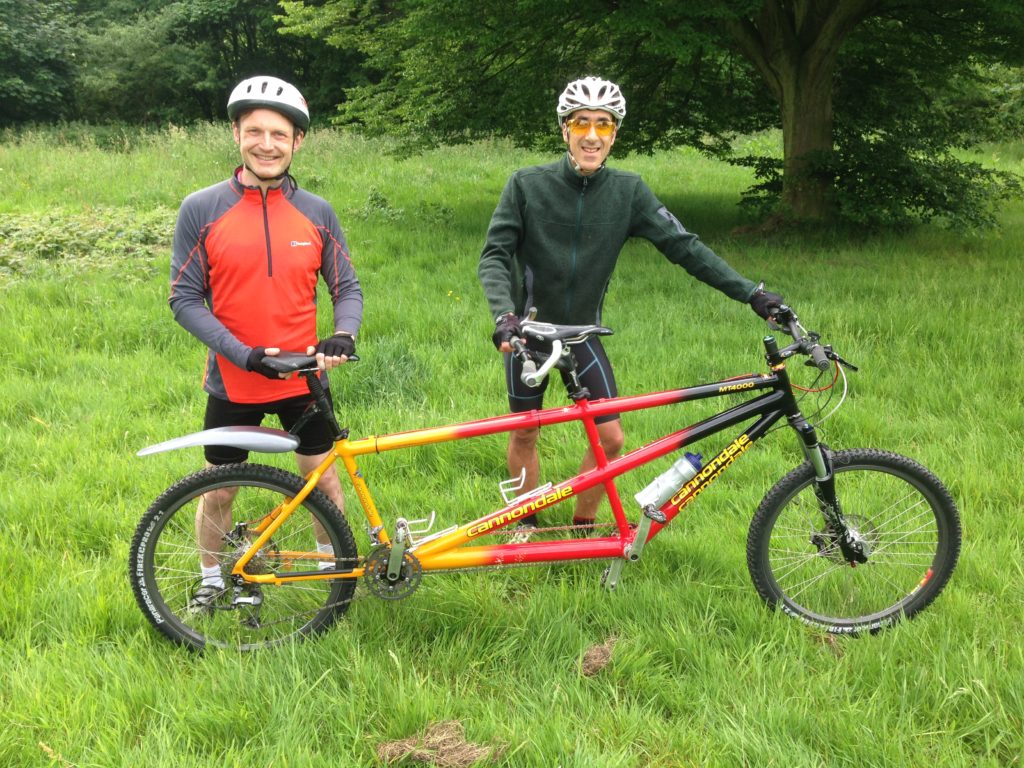 At Inverness, we'll be met by Nick Carter of Alpha Mountaineering who will act as our guide in The Highlands.
I'm also delighted to announce that award-winning adventure cameraman Keith Partridge will be joining us again to document our attempt on Am Buachaille – as he did with my successful ascent of The Old Man of Hoy in 2013. Let's hope the weather and the fulmars are as benign this time as they were back then!
You can follow our progress via Twitter @redszell – meanwhile, here are some photos from our recent training climb in Sardinia: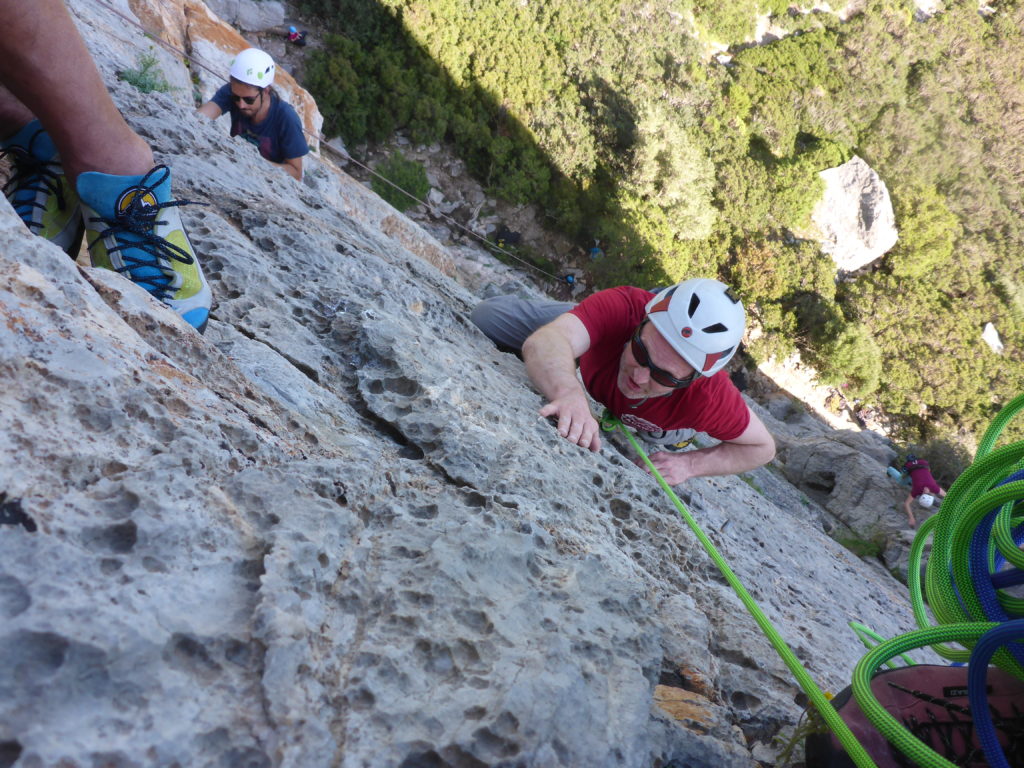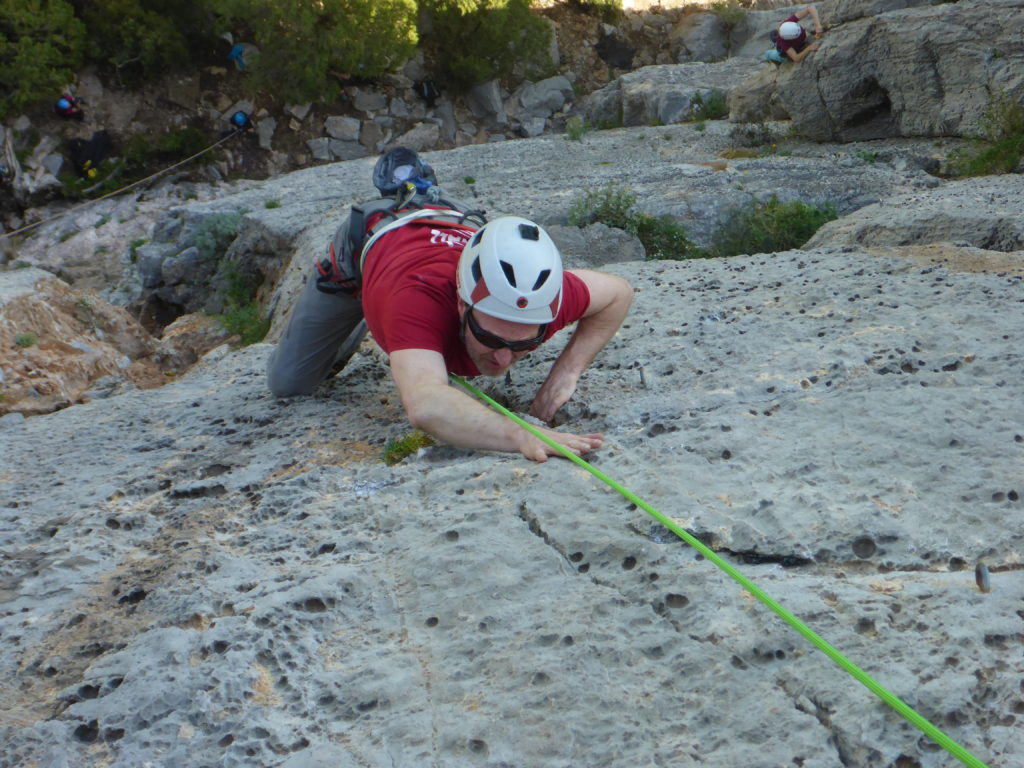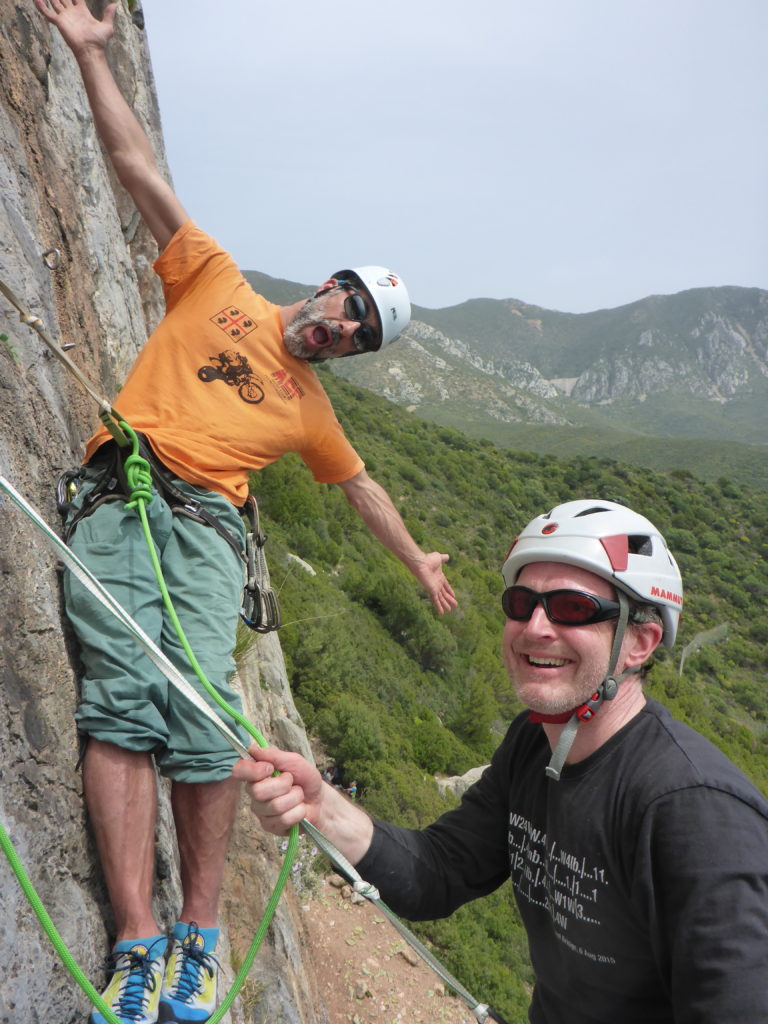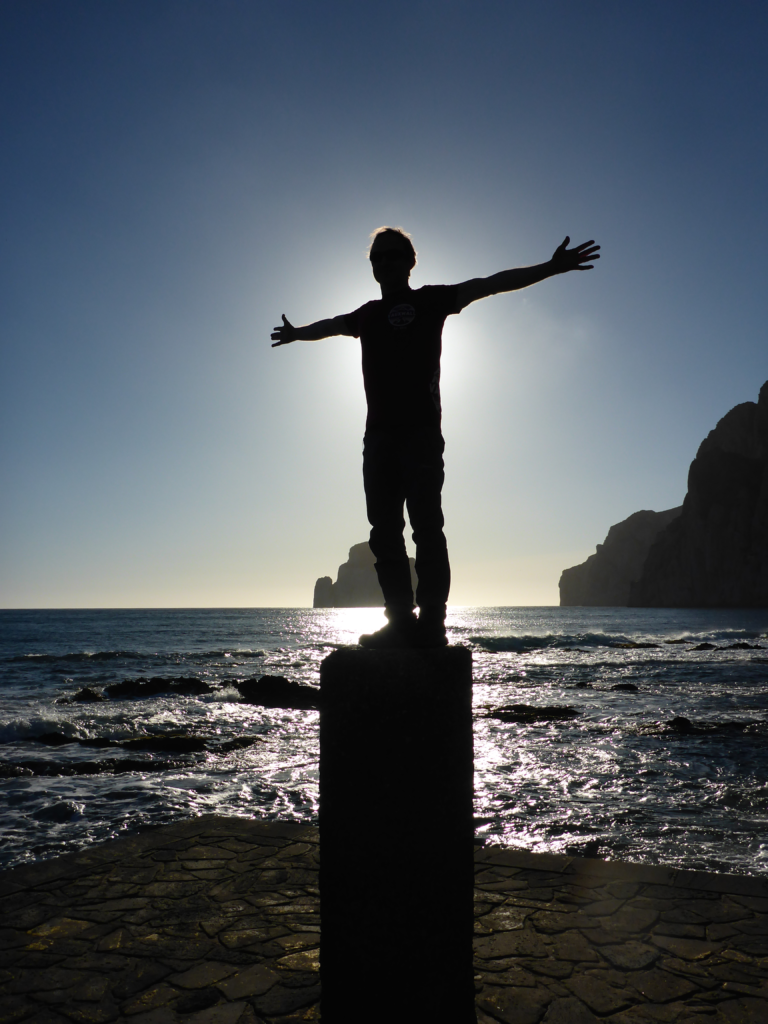 Onwards and upwards!
For more information about The Holman Prize visit: http://holman.lighthouse-sf.org
---
Radio News – Latest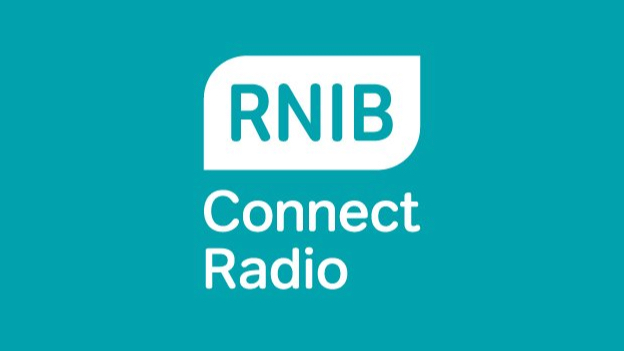 Read On is RNIB Connect Radio's weekly show for book lovers everywhere. Hosted by me, it's a blend of book news, reviews and author interviews.
Recent highlights include interviews with the 2018 Costa Award category winners, including Stuart Turton ('The Seven Deaths of Evelyn Hardcastle'); our Christmas Special with Nigella Lawson; an exclusive chat with Sir Derek Jacobi on his 80th birthday; and conversations with Mark Billingham, Anthony Horowitz, Alexander McCall Smith, Dame Judy Dench, Dame Penelope Lively, Philip Pullman, Samuel West, Cara Hunter, The Guilty Feminist Deborah Francis White, YA author Candy Gourlay and many, many others.
And, hot off the press… don't miss exclusive forthcoming interviews with Lee Child, Joanne Ramos and Dame Stella Rimington!
The show is broadcast every Friday at 1pm.
Simply tune into RNIB Connect Radio online, on Freeview Channel 730, or by downloading the podcast from your favourite provide including iTunes, Spotify, or AudioBoom.
---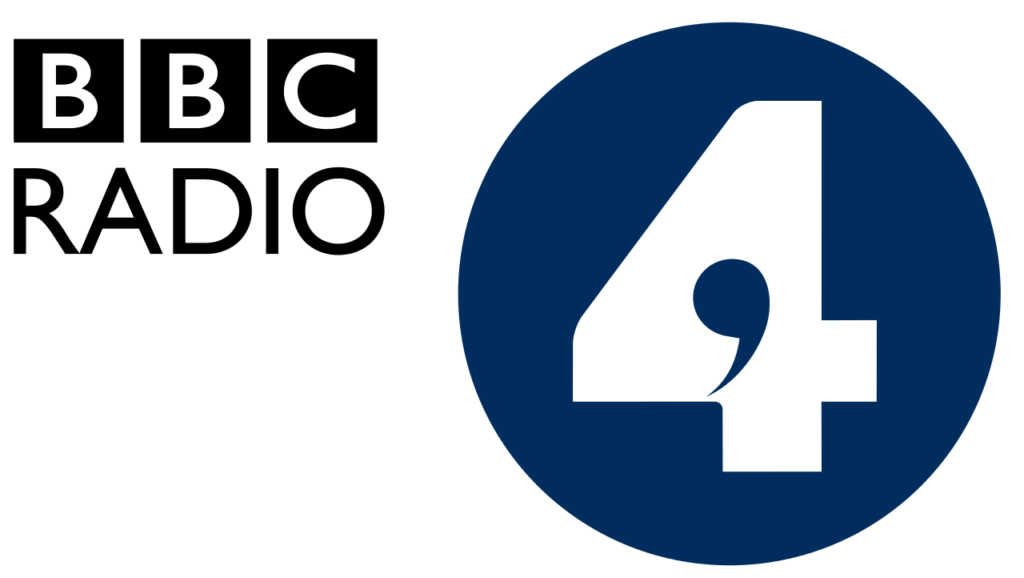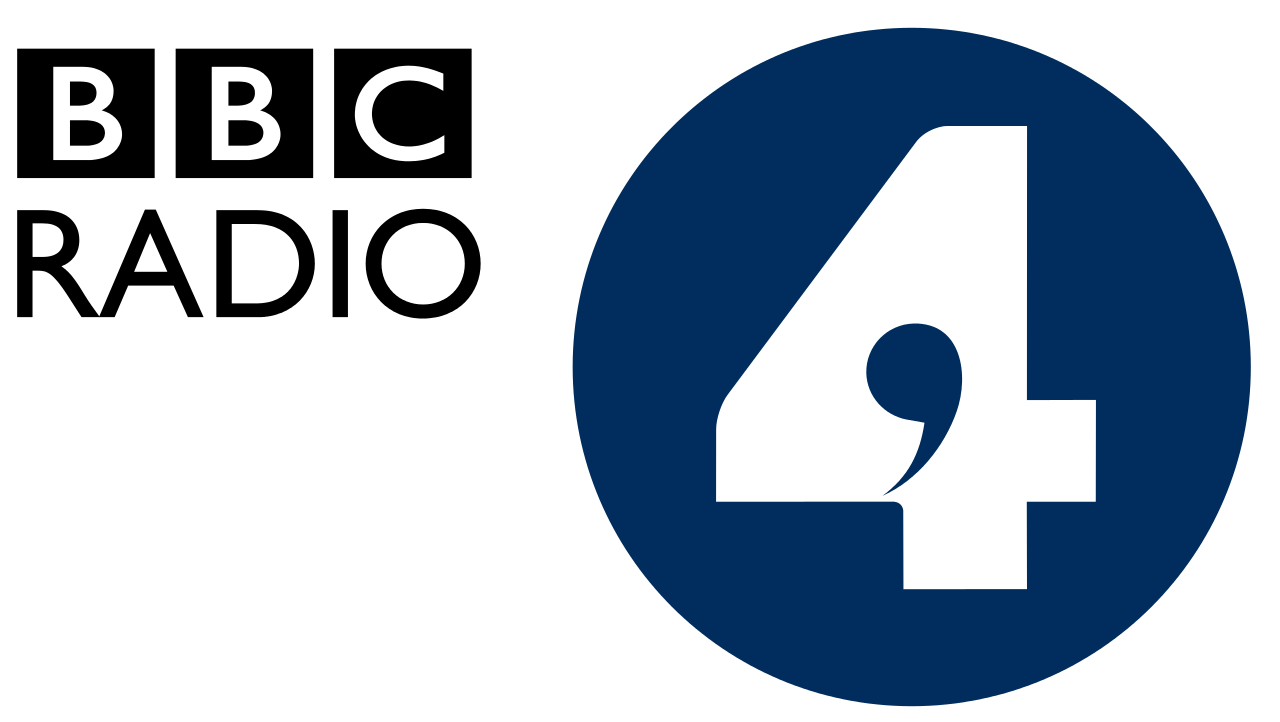 I am also a regular contributor to Radio 4, most recently for Annalisa is Awkward, as well as frequent appearances on In Touch both as a talking head on round table discussions and with my 'Seeing Red' point of view pieces on life as a blind person.
To access all the features I have recorded for In Touch, including why Aussie cricketer Shane Warne made me see red and my feature about giving back a guide dog that was included in Radio 4's Pick of the Year 2017, click here: http://www.bbc.co.uk/search?filter=programmes&q=red+szell