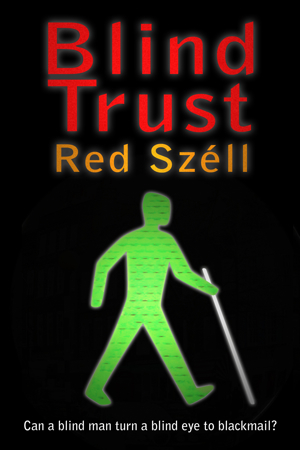 On the face of it househusband Joe Wynde has it all – apart from his sight.
Robbed of 90% of his vision by a degenerative eye disorder, Joe's goals are simple; to raise his two sassy daughters properly while avoiding close physical contact with street furniture and bored banker's wives.
Compared to the lifestyles of his wealthy neighbours this may seem unglamourous, but with financial crisis rocking The City, some of them are about to discover just how exposed they are.
When Joe is falsely accused of driving a fellow stay-at-home-dad to suicide, he turns to unrequited old flame Miranda Lethbridge for support.  A journalist with a keen nose for local gossip, she smells a conspiracy, which draws them into a web of illicit affairs and blackmail amidst London's wealthy elite.
A racket others will protect at all costs.
Blind Trust is a slow-burning thriller providing a unique insight into the world of those deprived of their major sense while casting a wry glance at the nature of wealth